Here you will find a complete list of all the payment methods, you can easily verify the list of payment methods assigned to your merchant account or to request and activate new payment methods of your choice.
When you access the Payment Methods tab you will see a complete list of all the payment methods available for your merchant account. You have the possibility to search for specific payment methods using different search filters and to see the description for each payment method.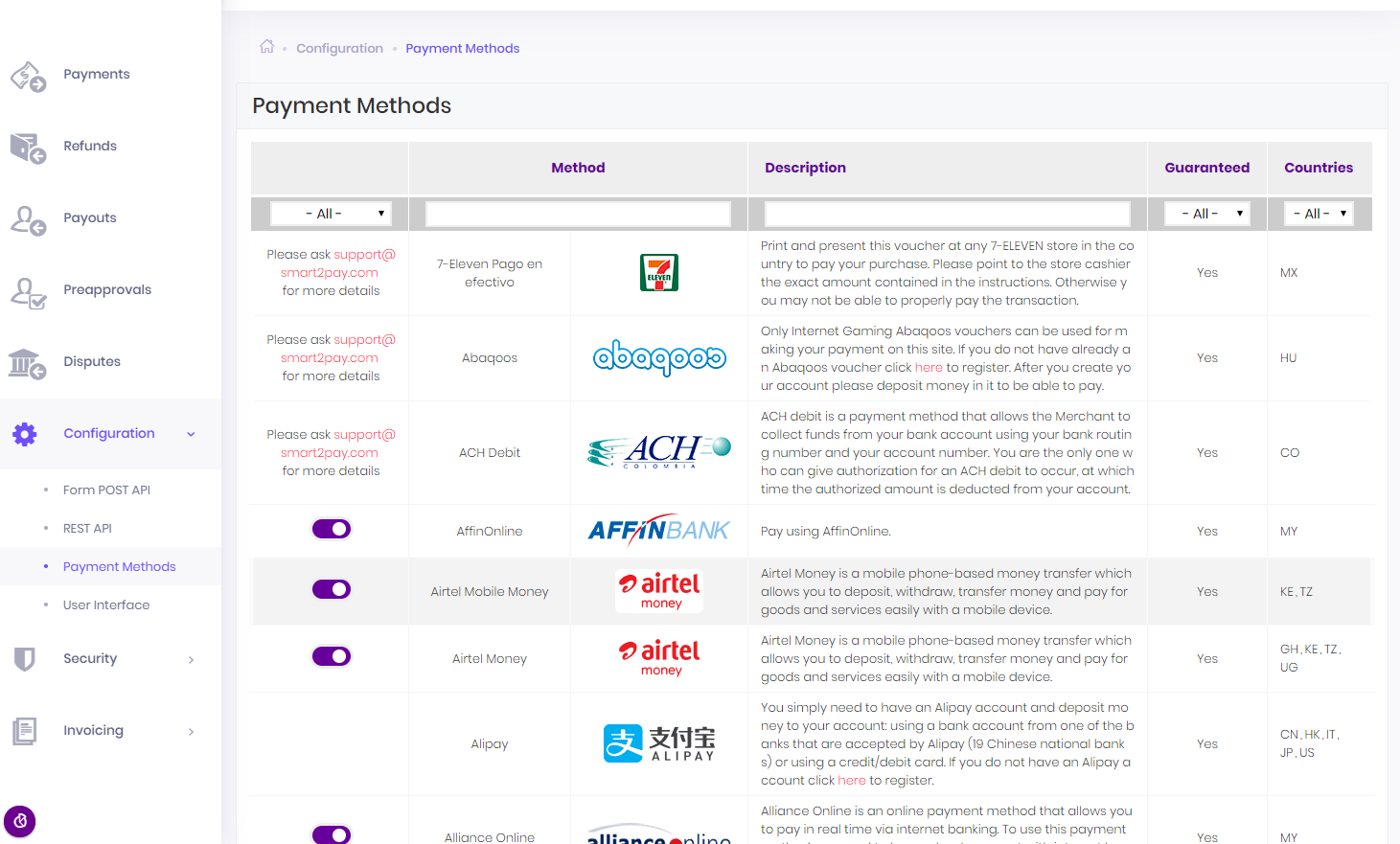 You can search for a specific payment method using the search filters available: payment method's status, name, description, guaranteed status and countries available.

A very important step during the configuration process is setting up your payment methods. In this section you will be able to configure the preferred way to receive your payments and setup your desired payment methods. The payment methods are selected for an account when the account is created, but they can also be changed at any time needed.
There are a few possible actions available, in order for you to have a better management over your merchant account, that are explained below: